How to Plan and Conduct a Microbiome Study
a Guide from Microbiome Insights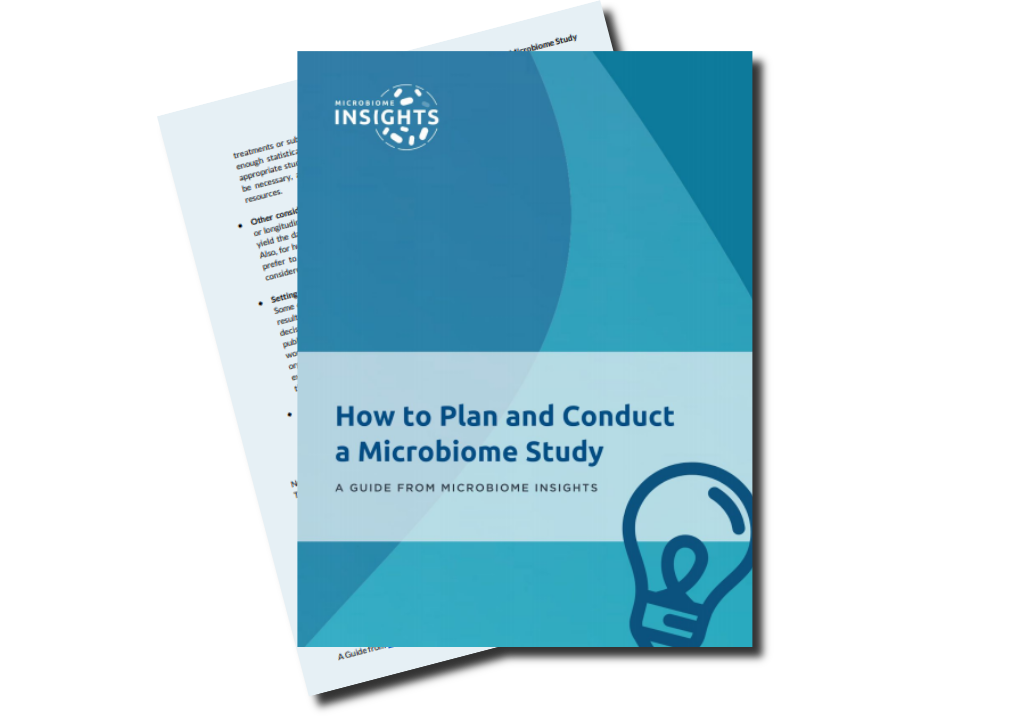 Who is this guide for
Whether you are new to microbiome research or have previous experience, this guide was created for anyone interested in studying microbial communities. From scientists to business leaders, we have prepared a complete guide to walk the reader through planning and conducting a meaningful microbiome study.
What it covers
This comprehensive document is based on the combined multi-decade experience of our team in microbiome testing, having worked on almost 500 microbiome studies. It covers all the key steps from study design and execution through to analysis and interpretation, including many useful resources and supporting documents.
Why we created it
Our goal as an organization is to support our clients and advance microbiome research from basic science to commercial research and development. That's why we've done a deep dive into the process of conducting microbiome research to make it accessible and straightforward.
Reviews
"This is a really good document. I found it to be very informative and actually want to go over it again. I was happy to see that there was lots of discussion upfront about objectives and study design."
Greg Hillebrand
Senior Principal Research Scientist, Amway

"This is awesome! I think you guys hit the highlights of study design issues and the general processes for conducting microbiome studies well."

Kelly R. Reveles, PharmD, PhD, BCPS
Assistant Professor, University of Texas